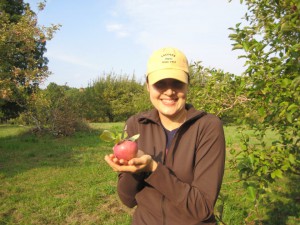 University educated in Health Sciences
Registered Holistic Nutritionist (RHN)
Trained and Certified Chef
Workplace Wellness Specialist
Vitamin and supplement specialist
Recipe developer and tester
Runner and former triathlete
Wife, New Mom, Homemaker and serious Foodie!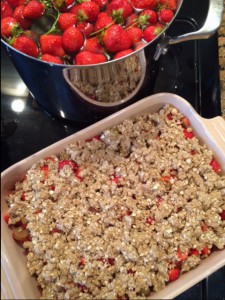 Love Fo
od.  Live Well.  These are words that I live by…every day.   While proper nutrition from 'healthy eating' is essential for achieving an optimal state of well-being you should NOT suffer from bland, boring or unappealing food.
Food should be real.   Ideally not from a can, a package, a frozen carton or dried up and covered in salt.  It should shine on it's own and make your taste buds dance!  Every food experience you have should release those feel-good endorphins because it's just that good!  This IS possible if you eat real food.
As a holistic nutritionist and trained chef my goal is to prove to you that wholesome food can taste really great…with a little effort.
We need to get back into the kitchen, cook from scratch and feed our bodies the best quality money (and Mother Nature!) can buy us.  No excuses.  You only have one body.  Treat it like the temple it should be….and enjoy every single moment!
 What exactly is a Registered Holistic Nutritionist?
An RHN is a professional, trained in natural nutrition and complementary therapies, whose principal function is to educ
ate individuals and groups about the benefits and health impact of optimal nutrition.
An RHN works with clients to identify and help correct the nutritional causes of diseases, and are qualified to design personalized diet and lifestyle programs that optimize health.
An RHN explores the quality of the food source and holism of the consumer.
An RHN's education background includes all of the scientific understandings of the human body, how particular nutrients work together and behave, and is practically trained to address nutritional imbalances from wherever the source.
An RHN will sometimes refer to a simple reference, like Canada's Food Guide, however a more detailed approach to the true functionality of food and nutrition as it pertains to the individual is more often the focus.